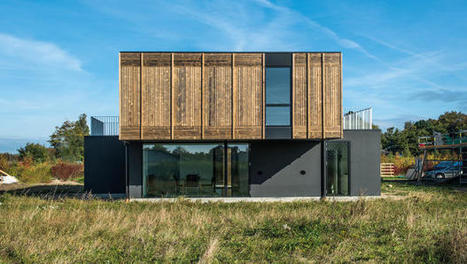 The modern family is always in flux. That's why this house--with flexible walls, sliding cabinets, and moveable outlets--is easily reconfigured to meet the changing needs of our lives.
Americans spend around $300 billion each year on home renovations, adding to the construction industry's giant carbon footprint. But what if houses could reshape themselves as needed, so people could add a room or change the size of a kitchen without bringing in bulldozers or building new walls?
The Adaptable House, part of a new development in Denmark, is designed to change over time. If a family has kids and wants to add a room or make a living room bigger, the house can expand. If a grandparent moves in, the family can slide walls around to add another room. The house is even designed to split in two in the case of divorce....