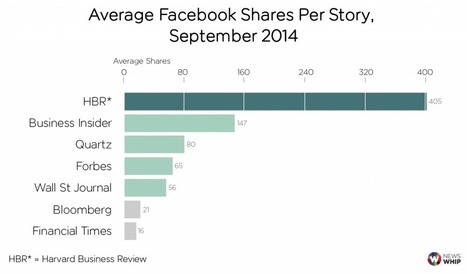 This week we used Insights data to see how some different business sites are performing on Facebook, LinkedIn and Twitter during the month of September to yesterday (September 1 to 24).
Business news is hotly discussed in the social space. Some of the most talked about digital news sites of recent times (Business Insider, Quartz) cover business daily, while stalwarts like the Wall Street Journal and Forbes have also made themselves very visible in the new social landscape.
We picked seven prominent sites and ran some queries in our Insights dashboard:
The Financial Times
The Wall Street Journal
Quartz
Business Insider
Harvard Business Review
Forbes
Bloomberg.com
We used the data to analyze the biggest stories by network, the most 'social' writers at different sites, and overall site performance. Insights also allowed us to graph their average share counts per story....