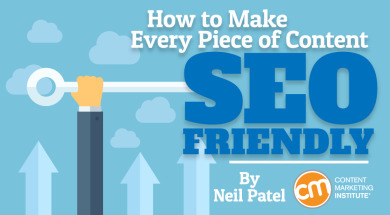 One such advance in Google's algorithm was the Panda update in 2011. Moz describes it:
Once (Google's) computers could accurately predict what the humans would judge a low quality site, the algorithm was introduced across millions of sites spanning the Internet. The end result was a seismic shift that rearranged over 20% of all of Google's search results.
In other words, SEO isn't as much about title tags, H1s, and keywords as it is about how awesome your content is.
Let's circle back around to the question. How do you make every piece of content SEO friendly?
The big answer: You make it user friendly....