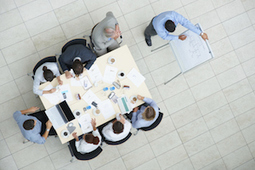 If you're in business, you need to know how to create captivating presentations. Whether you're trying to convince your boss to support a new campaign, talking with a prospect to close a deal, or building a new piece of marketing collateral, you need to know how craft a presentation that won't put people to sleep.
The best (and easiest) way to do that? Use the right tools to create and deliver your presentation.

If you're not sure which tools to use, look no further than this blog post. We've compiled our list of the top presentation tools for sales and marketing professionals. They're listed below, in no particular order.