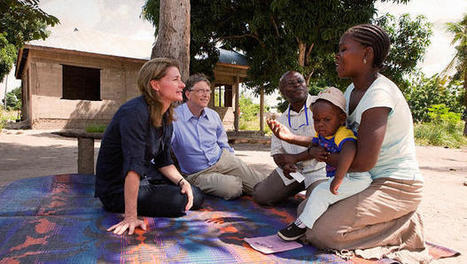 Since 2009, Bill and Melinda Gates have written a letter every January discussing the work of their foundation (which is to receive the bulk of his wealth). Last year, they wrote about why they believed that people around the world are doing better today than ever, despite some people's perceptions otherwise.
This year, on the Gates Foundation's 15-year anniversary, two of the world's biggest optimists are predicting a better future, often through interventions that seem basic, but will drastically improve the lives of billions of people around the world.
"The lives of people in poor countries will improve faster in the next 15 years than at any other time in history," they write. "And their lives will improve more than anyone else's."...