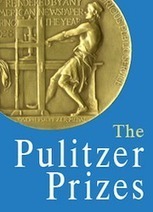 Revised rules for the Breaking News category want journalists' work to emphasize "real-time reporting."...
Are we closing in on a Pulitzer Prize for tweets?
Today the Pulitzer Prize board announced changes to the awards competition, with the headline being: Pulitzers will now require entries to be submitted digitally, saving dozens of poor newsroom clerks the labor of cutting and pasting newsprint onto 8 1/2″ x 11″ sheets. That's news in itself, but more interestingly, they're also altering the Breaking News category to emphasize real-time reporting....
[Awesome, dudes LOL - JD]