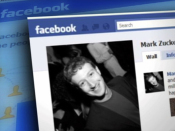 News executives say mobile delivery future of news...
It's a mad, mad, mobile news world and publishers better dial in quickly.
News executives opening the Associated Press Managing Editors meeting in Denver on Wednesday said mobile news delivery offers newspapers and other media companies a good opportunity to make money in the digital world.
Tom Curley, The Associated Press' president and CEO, said media companies lost revenue opportunities with the Internet but have a chance to change that with mobile....