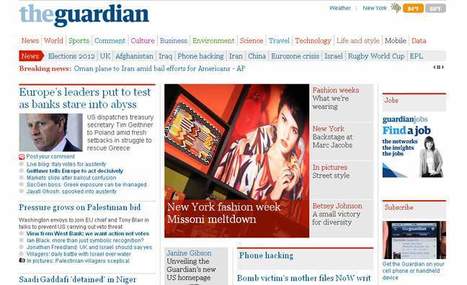 Interesting development for PR, journalism...
The left-leaning British newspaper has unveiled Guardiannews.com, the beginning of an effort to carve out a footprint in American cyberspace.
The Guardian has launched its U.S. website, marking the left-leaning British newspaper's latest attempt to expand its footprint in the American market and score advertising dollars out of its substantial U.S. readership.
Guardiannews.com, which went live Tuesday morning, is just "the beginning of our efforts, not the reveal of a finished product," wrote Janine Gibson, editor in chief of Guardian US, in a blog post.
Based in New York, the new outpost has hired former New York Times writer and editor Robert Mackey and will bring on a team of other writers, technologists and editors. The aim is to "combine the Guardian's internationalist, digital journalism with American voices and expertise," and draw on the paper's reporters around the world, Ms. Gibson wrote....