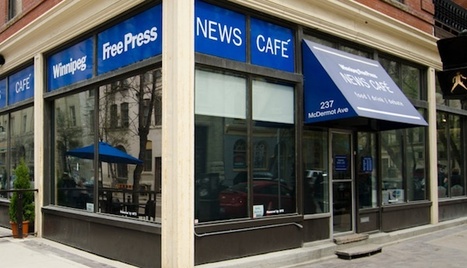 The Winnipeg Free Press's cafe has increased reader engagement, helped social media efforts, and apparently made some fine sandwiches.
Not long ago, the Winnipeg Free Press's social media editor hosted an online chat from her desk at the paper's downtown news cafe. She had done it many times in recent months but something unexpected happened.
People had taken up the paper's social media invitation to "join us" in a chat about Google+ with guests including GigaOM's Mathew Ingram. But audience members started showing up at the cafe in person saying, "I'm here for the chat!"...