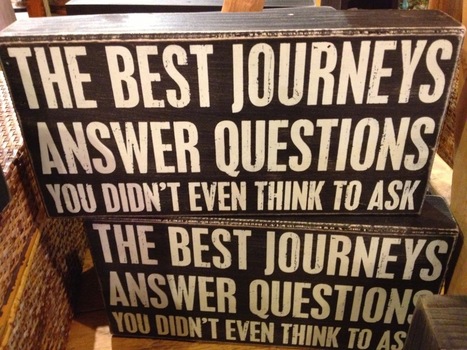 Customer experience is a journey, not a destination. Ever wonder why?
..."Destination" means to me that there's an endpoint; you've arrived, and it's over. I don't believe we ever want to rest on our laurels and be satisfied that we're delivering the best experience possible. Customer needs and expectations evolve over time – so must our efforts to deliver a great experience.
When we engage with customers (or, when they engage with us), we are (hopefully) engaging for the long-term, developing a relationship. We want customer relationships, not just customer transactions. And relationships take time and work, every day; the focus and the desire to keep the relationship alive and strong should never stop because, when it does, the relationship will end. That never-ending focus – that's the journey....