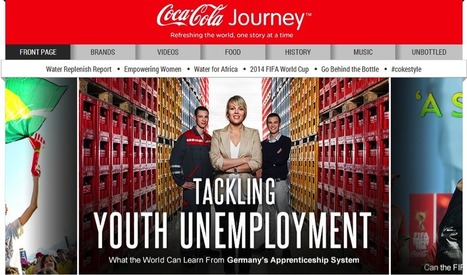 As large companies look for creative ways to draw attention to their advertising on content sites, a number of Fortune 500 firms are going in the opposite direction. Instead of putting their advertising around articles created by news firms, they're putting news articles around their promotions. From technology to fashion and from finance to food and drink, businesses are building hubs that allow them to control both content and advertising.
The content hubs look, on first appearance, like any traditional news site. Large headlines and lead stories point out the most important features of the day. Sections often lead to categories within the site while scrolling down the page brings up more stories and articles.
In terms of design the sites haven't broken new ground; they've followed formulas laid out by traditional news firms like CNN and Fox, as well as online news companies like Mashable and Buzzfeed. Copying the design immediately gives them an appearance of objective news gathering rather than a sense of commercial promotion...