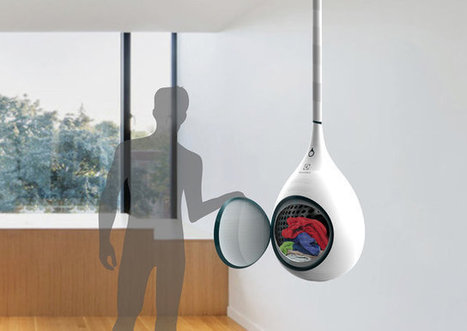 Clean towels in seconds! A global design competition reveals our shared frustration with smelly socks.
Hoarding stacks of quarters and schlepping bags of dirty laundry may soon be footnotes in the history books, if product designers can realize their visions for better fabric care.
This year the annual design competition sponsored by Swedish appliance maker Electrolux has elicited a range of ideas for saving lazy urbanites a trip to the laundromat, from a system that cleans your clothes using a system of "purified air with silver ions" to something involving "jelly and vibration."...