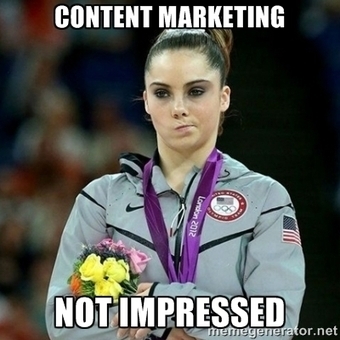 Millennials - also referred to as digital natives or Gen Y - created the art of consuming copious amounts of content across multiple devices at all times.
While the oft-ridiculed generation may seem easy to dismiss, millennials have a lot of purchasing power and are expected to shell out $1.4 trillion by 2020. It would behoove marketers to win them over, hence the issue in this study. The good news is Gen Y is very open minded when it comes to native content, and will gladly share it with their social networks, as long as you don't try to slip in a hard sell. The study, which surveyed 15,000 adults ages 18-34, found that this generation is very put off when they feel deceived by advertisers.
So what does this all mean for you, as a marketer? For starters, you'll need to bring your A-game because millennials expect you to understand their needs, their preferences, and their passions. It's all about them – they are a generation of selfie-takers, after all. Take a look at some best practices for winning over Gen Y according to the study, as well as some other content marketing thought leaders....