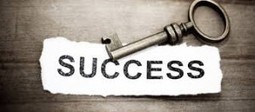 Want to grow your business? Then share your customer stories. Yet one of the greatest difficulties entrepreneurs, nonprofits, and large corporations have is collecting their customer stories.
Not only do many organizations resist talking with their customers (I might hear something I don't like), it requires time and feels complicated to actually get done. But most times it simply comes down to not knowing exactly how to ask for feedback, or not knowing the right questions to ask.
So I've pulled together some of the best posts I could find to help us find and tell our customers stories. Hover over the title to get the link.