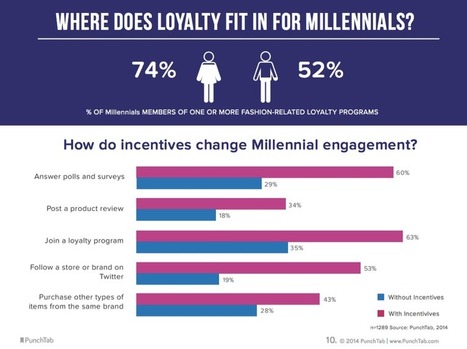 ...53% of Millennials could be following your brand on Twitter with the right incentives. Wink wink.
And that's not all, according to the report, Millennial women are seven times more likely to retweet your brand and three times as likely to follow your brand on Twitter (and see all those great incentives you're offering). Men are three times as likely to follow on Twitter as well, but they're a bit less generous on the retweets.
So, what types of loyalty programs resonate with this rowdy bunch? According to the report, "51% of Millennials said they prefer store loyalty programs that cover multiple brands. 37% said they're interested in parent brand programs, and only 12% favor loyalty programs at the single brand level."...