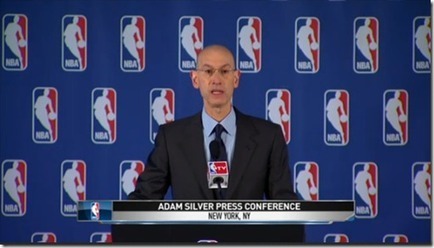 New NBA Commissioner Adam Silver was handed a high-profile test that would determine whether or not he would establish himself as a leader. Did he pass?
...That may have seemed like an obvious decision to make, but it was more complicated than it appeared. For example, Dallas Mavericks Owner Mark Cuban seemed to oppose a lifetime ban due to the "slippery slope" such a precedent would set. Other critics also wondered if the comments—which were made in private to a romantic partner—should have led to his removal as a team owner.
I understand those concerns, but I've been thoroughly impressed with the NBA's handling of this incident. The League's crisis management worked, and the NBA did almost everything right in terms of communicating with the press. The press conference itself was also handled well: A press handler, presumably an NBA staffer, selected the questioners and counted down when they would take only two more questions. Press conferences rarely run as smoothly....