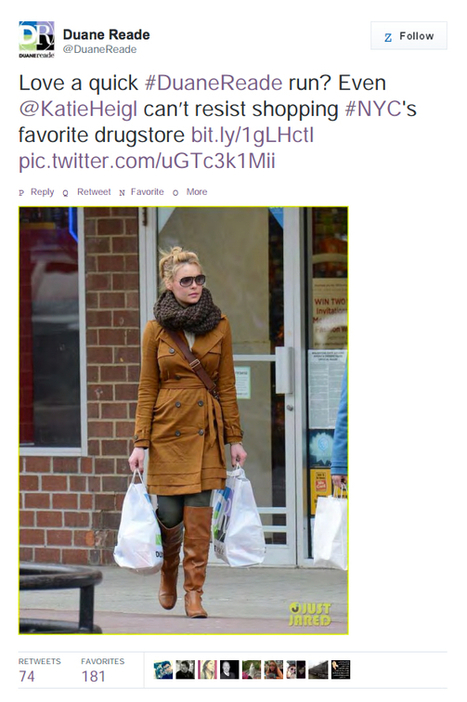 Note to self: Never mention a celebrity on Twitter from a company account. Recently, it hasn't worked out well for two different brands.
A few weeks ago, people were in an uproar over Red Sox slugger Big Papi's selfie with the President. Then, last week, Katherine Heigl issued a lawsuit to Duane Reade for posting a paparazzi photo of her on their Facebook and Twitter accounts.
Here's what they posted on Twitter (Facebook's post was almost identical)...