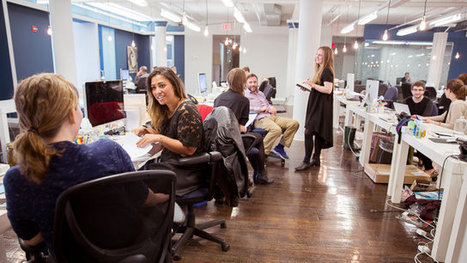 Hill+Knowltons Group SJR doesnt make branded content. It makes publications that you might not even realize come from company marketing budgets.
Thanks to the Internet, anyone can now be a publisher.
Which is kind of like saying that anyone in a crowded football stadium could stand and deliver an eloquent speech. The hard part is not making noise. The hard part is getting people to listen. So by most aspiring publications' definitions of success, a technology blog called the Txchnologist has made it. Last year, its articles were picked up about 200 times, including in Time, Smithsonian magazine, and on MSN News.
You may have seen its coverage of temporary tattoos that could make electric telekinesis possible. Or eyewear that could help people with red-green color blindness.
But what you may not have noticed, unless you read all the way to the bottom of an article or navigated to the blog's homepage, is that the entire production comes out of GE's marketing budget. It's been created by a branch of PR firm Hill+Knowlton called Group SJR....