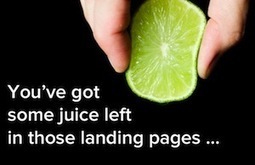 Need help optimizing your landing pages? Don't forget to check out these helpful resources.
Regardless, you should know that you don't always have to take on huge campaigns to move the needle -- sometimes little changes can make a big difference, especially on your landing pages. That's the closest point to conversion, after all.
But even focusing on landing pages alone to increase lead gen can feel daunting. Do you start by testing the headline? The button copy? Or just completely overhaul the page design?
Wherever you decide to start all depends on your team and company goals -- but having landing page optimization resources in your back pocket never hurt. To arm you with the information, data, and examples you need to make better decisions, we pulled together our eight best landing page optimization resouces in one post....