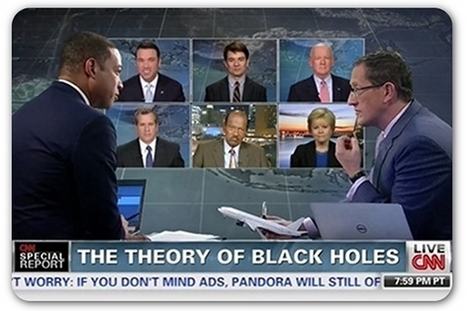 CNN's coverage of the missing Malaysia Airlines Flight 370 was, quite frankly, embarrassing at times.
...Instead, with its saturation coverage of Malaysia Airlines Flight 370, CNN has taken a giant step backward, part of its inverted metamorphosis from well-respected news outlet to "The Jerry Springer Show." The coverage reached its nadir during Don Lemon's newscasts.
First, Mr. Lemon speculated that the supernatural could be responsible for the plane's disappearance: "Especially today, on a day when we deal with the supernatural, we go to church, the supernatural power of God," he said. "You deal with all of that. People are saying to me, why aren't you talking about the possibility—and I'm just putting it out there—that something odd happened to this plane, something beyond our understanding?" ...