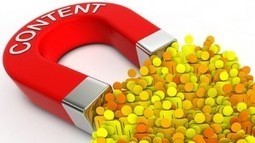 Content marketing tends to follow a playbook: content is created, qualified leads are identified and sales grooms them into buyers.
But where does content go after a prospect gets their hands on it, and before they decide to buy?
A recent study from The CMO Council finds that nearly 95% of B2B organizations share content internally before making a final purchasing decision. The specific roles that content is shared with varies company to company, however the survey shows almost all content is shared in one of three ways...