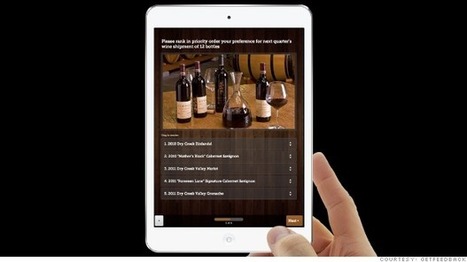 People are moving to mobile in droves, but market researchers haven't followed. GetFeedback and SurveyMonkey want to change that.
The days of lengthy online surveys are numbered, and the startup GetFeedback and online survey leader SurveyMonkey are both poised to benefit.
Countless millions of dollars are spent validating the mobile revolution with adoption statistics and usage metrics. Ironically, the field of market research itself appears to have overlooked this shift, relying on outdated technology and techniques that are increasingly at odds with mobile attention spans.
According to Forrester Research, just 17% of researchers had taken their survey processes mobile as of December 2012. The most obvious side effect is falling response rates. But businesses also risk alienating existing or prospective customers by seeming out-of-step with their communications preferences. There's a lot of money at stake: A staggering $18.9 billion on a global basis is spent annually on telephone polls, online surveys, questionnaires, and other market research, says the Council of American Survey Research Organizations. Roughly $2 billion is spent on online surveys in the United States alone, according to the market research firm IBISWorld....