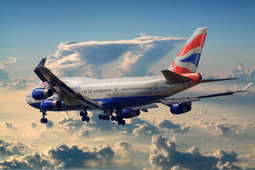 It stands to reason that few other industries place as much emphasis on the "customer journey" as Travel and Leisure. At a recent ABTA meeting, the chairman of the Thomas Cook digital advisory board claimed that attracting people to visit websites is not the biggest issue facing brands – converting them into customers once they've arrived is. He cited an average transactional rate of just 3%. This view was echoed by Google, which pointed out that the buying process for holidays is among the most elongated, since they can be such emotional experiences.
How to improve conversion rates? The first thing to recognise is that with people now accessing content across multiple platforms and devices, brands need to ensure what they're producing is finding their customers in the right place at the right time.
British Airways offers a superb example of a brand fully embracing the multi-channel approach, and assembling high-quality content to fit....