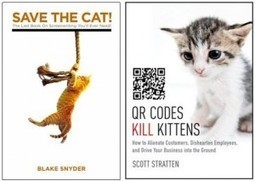 Real experts don't talk about cat videos.
There is a strangely troubling trend I have come across recently that seems to be once again afflicting presentations at business events around the world. It comes down to the ubiquitous cat video – and its closely related cousin, the animated cat GIF. Don't get me wrong. I like a cute kitten as much as the next guy. But there's a problem with this feline frenzy.
Cat videos are a backward looking cliche about the insignificance of the web whose time has come and gone – much like the once frequent quip about Twitter being a great place to share what you had for lunch. I think it is safe to say the impact of Twitter is way beyond lunch orders. And the Internet has moved beyond cat videos....