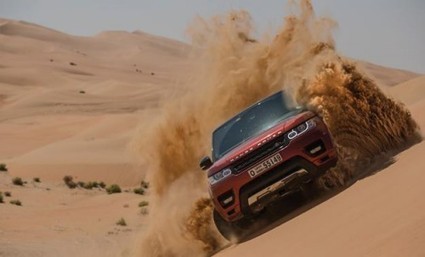 Alternatives – the No.1 award-winning marketing talent business in Ireland-specialising in marketing recruitment, consulting, training, outsourcing and digital.
For content to add value it has to be a subject that a brand can be connected to legitimately
Departing Jaguar Land Rover global marketing communications director Patrick Jubb says: "For content to truly add value to a brand it has to have real meaning to that brand – be a subject the brand can be connected to legitimately and with integrity. Creating consumer engagement without meaningful brand connection is a missed opportunity."
In keeping with its brand, Jaguar Land Rover has sought to form such a connection in its content by building it around themes of adventure. In December 2013, for example, it organised a challenge to drive a Range Rover across the Empty Quarter, a stretch of inhospitable desert on the Arabian Peninsula – an activity it accompanied with content produced by digital agency Ogilvy One....