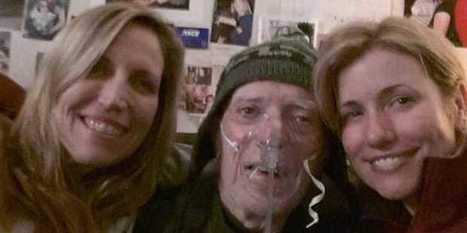 Laurie Kilmartin's father is dying of lung cancer.
Diagnosed with lung cancer, Mr. Kilmartin was admitted to hospice on February 20th. Laurie, a comedian and finalist on Last Comic Standing, has been live-tweeting her experience watching her dad die before her eyes.
Kilmartin's tweets hit all of the stages of grief. There's sadness of course. And there's love. And due to Kilmartin's nature, there's humor.