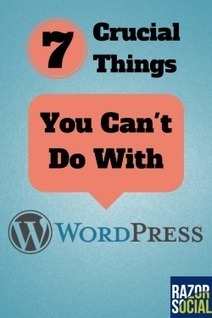 Did you know 19% of the web is run by WordPress? It's a fantastic content management system, but it is possible to make mistakes, some of which could be damaging to your business.
...But this flexibility comes with a price, and you can really get yourself into a sticky situation and end up with your website not accessible, hackers hacking into your site, poor performance and more.
In this article we outline 7 WordPress problems you should avoid:...