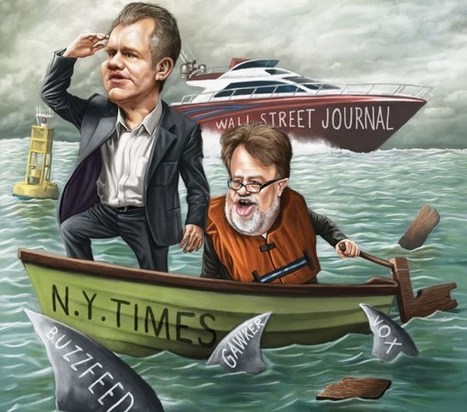 IT'S WELL KNOWN AMONG THE SMALL WORLD of people who pay attention to such things that the liberal-leaning reporters at The Wall Street Journal resent the conservative-leaning editorial page of The Wall Street Journal. What's less well known—and about to break into the open, threatening the very fabric of the institution—is how deeply the liberal-leaning reporters at The New York Times resent the liberal-leaning editorial page of The New York Times.
The New York Observer has learned over the course of interviews with more than two-dozen current and former Times staffers that the situation has "reached the boiling point" in the words of one current Times reporter. Only two people interviewed for this story agreed to be identified, given the fears of retaliation by someone they criticize as petty and vindictive.
The blame here, in the eyes of most Times reporters to whom The Observer spoke, belongs to Andrew Rosenthal, who as editorial page editor leads both the paper's opinion pages and opinion postings online, as well as overseeing the editorial board and the letters, columnists and op-ed departments. Mr. Rosenthal is accused of both tyranny and pettiness, by the majority of the Times staffers interviewed for this story. And the growing dissatisfaction with Mr. Rosenthal stems from a commitment to excellence that has lifted the rest of the Times, which is viewed by every staffer The Observer spoke to as rapidly and dramatically improving....