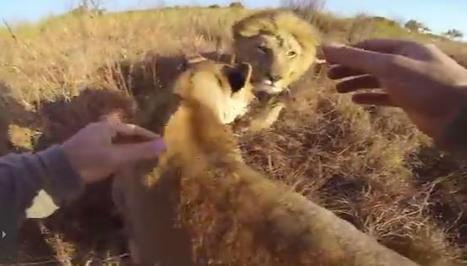 If you want to put your finger on the zeitgeist of brand storytelling today, watch the recent GoPro ad, "Lions - The New Endangered Species."
... The genius of GoPro's content marketing—and why their videos are immensely viral—is that they don't feel like ads. Customers make up the vast majority of them, and the ones produced in-house are terrifically visual, quality narrative storytelling.
But I'd argue that the massive popularity of the videos and the technology itself is due to something even more specific. GoPro is a zeitgeist product, the perfect technology for the kinds of stories (marketing and otherwise) that customers are finding increasingly desirable in a highly interactive social media and X-Box enhanced world. The company has seen its growth double year-on-year since it's founding.
Today, customers want stories that put them in the driver's seat, either as characters, narrators, or authors. Even better are stories in which customers themselves are creative agents, another reason why GoPro's customer-submitted content performs so well....