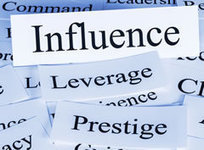 Important online influencers are opinionated hard workers and socially active. Here's how to approach them.
...What is an online influencer according to LEWIS PR? Everyone can share his opinions about products, services, business or specific topics nowadays. A 'real' online influencer is someone who has the potential to alter the attitudes and sentiments of others, more than "others".
They are often strongly opinionated and have a large network. However, the ability to influence how others look at products, brands or certain matters, is more important than the abstract numbers. Especially since online influencers tend to be highly specialized in a specific domain....