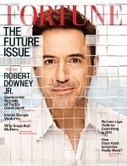 It's nearly 2014. Why are we still debating the value of paying for good, quality journalism?
Now, there is no one right way to charge for content. The Times uses a metering method, meaning that a casual, non-paying reader could view all of the Dasani series without paying. The Journal arbitrarily makes some of its journalism available for free, according to its own mysterious methodology. Fortune puts nearly all of the journalism that appears in the printed magazine behind a paywall, while it makes all its web-specific articles, including this essay, available for free. (Go figure.)
Nor is there unanimity among traditional media regarding charging at all. The magazine Vanity Fair made Bethany McLean's outstanding profile of Marissa Mayer available online for free. I assume that Vanity Fair believes it can generate enough digital advertising and, more importantly, drive subscriptions to its magazine that way. It is the publication's prerogative.
What grates, however, is the sense I keep hearing from people of my generation and younger that they don't need to pay for journalism. They treat the paid model as somehow quaint and even chastise people like me for posting articles on social-media sites that aren't available for free. Yet what is beginning to dawn on people is that there's a sameness to what is available for free. Investor Hunter Walk captured this in a recent post about Jessica Lessin's new trade publication The Information. He praised her as much for the content she is omitting as for what she is producing. Lessin is aiming for a narrow audience, a business model as old as stock newsletters and conspiracy theorists cranking out pamphlets in their basements. The point is that she is charging for something, and she will succeed only if what she produces is unique and desirable....