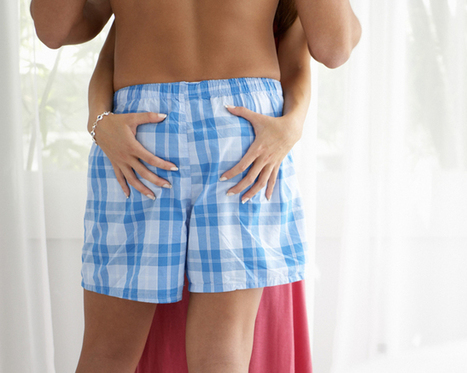 Sorry, you can't blame those amazing holiday deals...
Well, this may be the craziest new finding we've heard of in a while: Women tend to spend more money after they've touched men's boxers, according to a recent study published in the Journal of Consumer Psychology.
For the three-part study, researchers in Belgium wanted to see if sexual cues—In this case men's underwear—affected a woman's shopping habits. Surprisingly, study authors found that when women touched boxers—as opposed to other garments like a shirt—they tended to disregard price tags and pay more money than necessary for things like chocolate, a chair, and a keyboard. The same wasn't true if the women only saw the boxers...