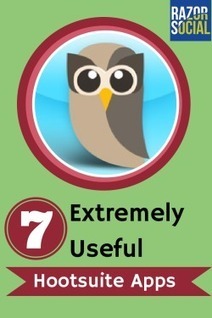 Hootsuite is a great social media management tool that comes with a large directory of Hootsuite apps. Check out some of the great apps you can use.
When was the last time you had a look at all the apps in the Hootsuite app directory?
There is an ever growing list of apps so every so often it's worth checking them out. Most Hootsuite apps allow you to integrate with other applications that you might already use outside of Hootsuite. They save you time by not having to swap back and forth between the applications.In this article we look at 5 extremely useful apps for Hootsuite…..