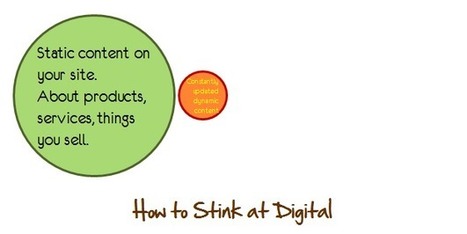 From your overall strategy to fantastic content marketing to conquering social media to best measurement incentives, learn how to truly rock digital.
Two things I love a lot:
1. Frameworks, because if I can teach someone a new mental model, a different way of thinking, they can be incredibly successful.
2. Visuals, because if I can paint a simple picture about something complex it means I understand it and in turn I can explain it to others. This post is at the intersection of those two lovely things.
Each of the six visuals re-frames a unique facet of the digital opportunity/challenge, and shares how to optimally take advantage of the opportunity/challenge....