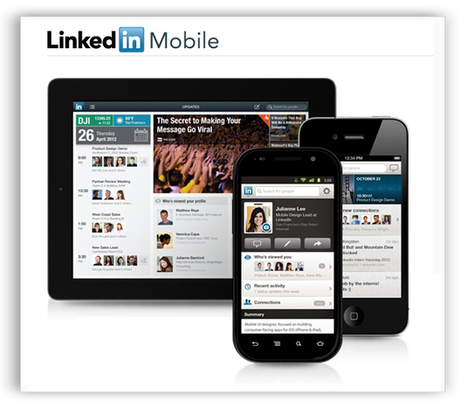 LinkedIn offers six mobile apps that enable us to use its content channel for productive networking and to influence decisions makers.
If you're one of those who signs into your LinkedIn account less than once a week, this article just may open your eyes to how you can use LinkedIn everyday. Let's set the stage for the case for integrating LinkedIn into your daily work life.
First, understand that LinkedIn recognizes that busy professionals need a reason to use LinkedIn everyday, other than searching for a job. LinkedIn is a mature social network and a viable business, reflected by their stock price growth.Content ChannelLinkedIn has evolved into a top tier content channel and the reason is obvious. You're a busy professional. You run from meeting to meeting or conference call to conference call. The limited time you spend at your desk is dominated by email and/or another business critical application used to manage your primary responsibility such as a CRM, or an operations-centric application. At the end of your workday, your busy personal life leaves little time to sign into LinkedIn....