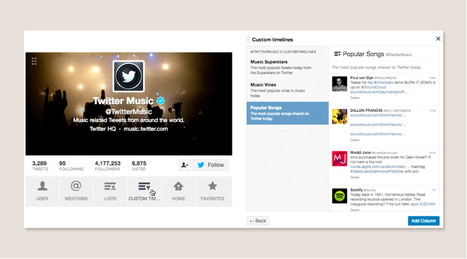 TweetDeck introduces customized timelines for Twitter, adding a Storify-like element to the native app.
TweetDeck has just introduced fancy new customized timelines for tweets, but what exactly are these timelines? They aim to give you more control over how your Tweets are organized. You can customize which Tweets you want to include in a personalized feed; you can do this manually or by using API. Each timeline is public and has its own page on Twitter, allowing you to share it with others, as you continually update with favorite Tweets.
If you are ready to try timelines with TweetDeck, you can create a new timeline by adding a new column. To do this simply click on the "+" icon in the sidebar and then click "custom timeline." And then you can simply drag Tweets into the timeline. Once you have created a custom timeline, your Tweets will have a "" icon. This will make it easier to drag it onto your custom timelines columns....