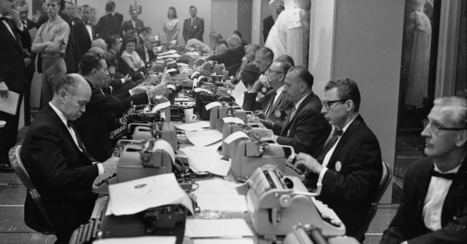 NewsCred has launched a newsroom for brands seeking content marketing.
Who says no one's investing in journalism anymore?
NewsCred, a six-year-old New York-based content marketing company known for licensing articles from The Economist and the New York Times to brands, is creating its own newsroom with 500 journalists.
The writers, photographers, videographers and digital artists on contract with NewsCred will be at the disposal of brands seeking original content. The company is being selective about whom it hires. The pay is also decent: a minimum of $500 per blog post and $1,000 per article. The journalists get 100% of the fees for such articles. A NewsCred rep says the content is a value-add; the company's real business is in licensing its software platform, which a brand can use to upgrade their marketing outreach....