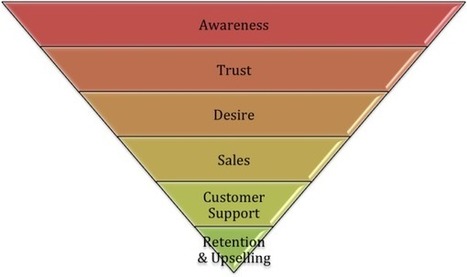 I'm going to discuss content marketing strategy as it relates to search engine optimization. A lot of businesses get this wrong by focusing too tightly on the sales parts of the marketing funnel.
With SEO, You Need Authority
In organic search, you cannot buy visibility with cash. Instead, the working currencies are authority and relevance. Authority comes from links and social media sharing. Here lies the catch: while you can bond money and keywords together in paid search, links and keywords possess little relationship to each other. In fact, your top converting organic keywords may also be your least link-worthy.
It's not as easy as SEO-optimizing pages of content for your best PPC keywords. Without authority your content isn't going to rank.
Understanding Authority
When it comes to organic search, there are two types of authority: page and domain. Page authority comes from links pointing at a document....
Domain authority or site wide authority is an aggregate of page authority...