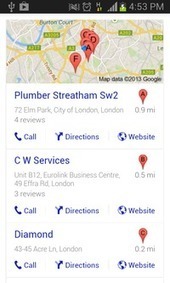 At a time when plenty of major corporations are still struggling to come up with an effective mobile strategy it's no surprise that small businesses may find the mobile space a bit daunting.
Where does a small business begin when embarking on a mobile strategy? Do they opt for an app or a mobile site? And how much does it all cost?
At Brighton SEO last week, Distilled's Bridget Randolph tried to answer all these questions and give small businesses a helping hand with their mobile strategies.
She suggested there were three things on which to focus:
- A mobile optimised website.
- Search and discovery.
- Reaching your customers where they are.
And here's a run through of those three main points in more detail...