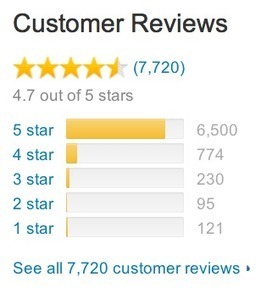 We all know how important consumer reviews can be to clients, especially those in the publishing, service and retail fields. For that reason, we were taken aback by a new study demonstrating how easily the reviews that authors and businesses work so hard to earn can be manipulated.
In short, online critics behave like sheep: the first and most prominent reviews drive the herd's behavior, lending an inordinate amount of power to these first-touch "influencers" (who may or may not be legitimate critics).It seems the wisdom of the masses isn't as pure as we'd like to think.
Researchers for Science magazine conducted an extensive experiment by measuring the public's reaction to more than 300,000 reviews over a five-month period. Some of the reviews had been manipulated by the researchers while others had not....