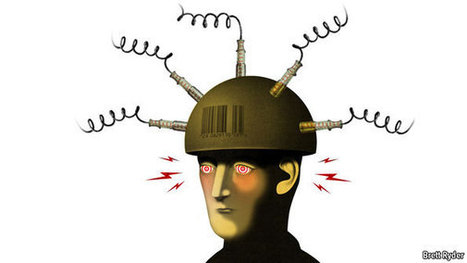 "Brandwashed: Tricks Companies Use to Manipulate Our Minds and Persuade Us to Buy" is an attempt to write a modern version of "The Hidden Persuaders". Martin Lindstrom cannot write as elegantly as Packard, as his chapter titles (eg, "Buy it, get laid") make clear. But as a marketing veteran who lists McDonald's, Procter & Gamble and Microsoft among his former clients, he knows the industry well. It is far more sophisticated than it was in the 1950s, and just as cynical.
Marketers have vastly more information about potential consumers than ever before. Every time you use a loyalty card you surrender personal information. Every time you do a Google search or hit the "like" button on Facebook, you surrender yet more. Google and Facebook protect personal privacy, but they also make money by selling generic information to advertisers. Professional data-miners use electronic data to create a detailed picture of what you have bought in the past ("history sniffing") and how you bought it ("behaviour sniffing"). They can then draw your attention to products they think you might want to buy in the future. Smartphones can tell you that there is a shop nearby that stocks just the thing you have been looking for.
Marketers milk science for insights. Studies show that music can affect people's behaviour: shoppers in American department stores who are exposed to piped tunes with a slow tempo spend 18% longer in the store and make 17% more purchases than those who shop in silence. Marketers routinely track shoppers as they make their way around supermarkets and listen in on their conversations at the counter. They also take willing subjects and observe their reactions as they gawp at products....