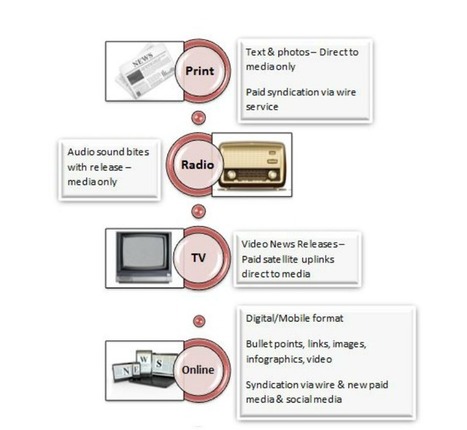 It's just over a hundred years since the first press release was issued by a company in an effort to tell their story in the media. In 1906, after a railroad accident, the company hired a journalist to help them deal with the disaster and the media coverage. Soon press releases and media relations became a core part of public relations.In the 1930s radio was a part of most American households.
Companies and PR agencies soon realized that just sending a text press release to a radio station was not enough. Sending a photograph was a complete waste of time. This was a new medium with new technology and it needed new content. And so the sound bite was born. Smart PR agencies and company PR pros quickly learned how to make 15-second audio clips to send with their releases.
And then came TV. By 1955 half of all American homes had a TV and this became the medium of choice for news. Smart PR folk had to adapt once again....