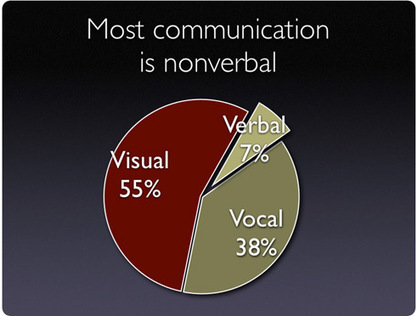 You've probably heard the statistic that words only account for 7% of how the audience perceives you. The problem? It's completely wrong.In dozens of books and hundreds of articles, you'll find media trainers, presentation coaches, and communications experts offering a startling statistic:
Only 7 percent of the way someone forms an impression of you comes from your words! The remaining portion comes from your voice (38 percent) and your body language (55 percent)!
There's only one problem: Those statistics are wrong. Completely wrong....