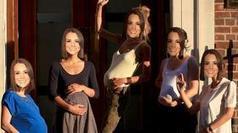 When it comes to political scandal, why is the media is so out of step with its audience?
Spitzer and Weiner, with their cohorts around the country, are a slap in the media's face. Scandals, after all, are largely media created. You can hardly have a scandal without the media treating it as scandal — Spitzer's and Weiner's being among the tastiest of recent years.
There's a vested interest here. The media is defending its own work. The easy rehabilitation of the badly behaved refutes, if not the facts, certainly much of the media's damnation.While the media has been the instrument of running the offenders out of office, the public wants them back....