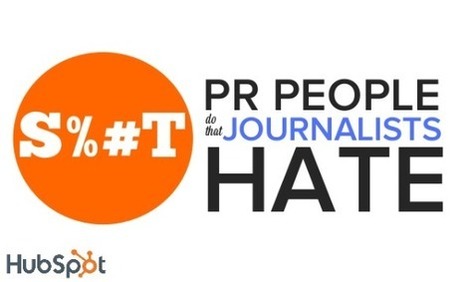 Flip through a SlideShare full of ways to avoid annoying journalists when pitching your stories....
It didn't take me long to figure out that anyone who works in PR is caught in the vast space between fact and fiction, perception and reality, and needs to constantly manage executive expectations while also maintaining effective and fruitful relationships with journalists.
Ronn Torossian, a brash public relations expert in his own right, once said of his field: "PR is a mix of journalism, psychology, and lawyering -- it's an ever-changing and always interesting landscape."
Given the confluence of factors that go into PR on any given day, along with the fact that 99% of businesses I know wish they got more press, better press, or different press on a daily basis, we decided to go to the experts on this issue. We asked a slew of journalists, producers, editors, and bloggers for their ultimate pet peeves: the things we as marketers do on a daily or weekly basis that make them want to scream, cry, block our emails, or ignore PR pitches altogether. Here's what they had to say....