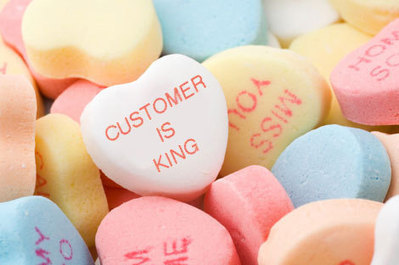 ...Content Marketing is an important element of a company's Marketing strategy and it is a good way to raise awareness of your brand and gain new followers, but for small businesses they need to tread carefully. Posting industry articles, sharing content and writing a blog require sweat equity and time-starved small businesses often cannot afford to dedicate their time to content Marketing.
A balance needs to be reached to ensure a mixture of quality content and sales-related material is implemented into any Marketing strategy. Just don't overuse and abuse the now cliché "Content is King" – that's nonsense, the customer is King. LISTEN! As marketers we should be listening to what consumers want and what form of Marketing actually works rather than what we perceive to work!
A recent article entitled The Digital Gap between Consumer and Marketer by Jacey Gulden on Social Media Today highlighted the gap in perceptions of consumers and Marketers. Jacey writes about the benefits that smaller businesses have when personalizing communications with consumers, which I agree with when targeting the correct target market....