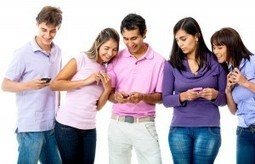 At almost any given time, it seems, someone is hosting a Twitter chat somewhere. So, how do you decide which ones to attend? To help you decide, I made a list of the best chats for marketers.
In this article from MarketingProfs, author Amy Vernon shares a thorough list of top Twitter chats for her fellow marketing professionals. While giving an initial nod to the originals, like #UsGuys and #SMGirlfriends, she shines a spotlight on smaller, sometimes niche, Twitter chats that users should also consider joining.
Chats include: #WGBiz, which discusses marketing for women growing businesses; #Pinchat, which holds Pinterest as its topic centerpiece; and #SWChat, which covers the social media impact on today's workplace.