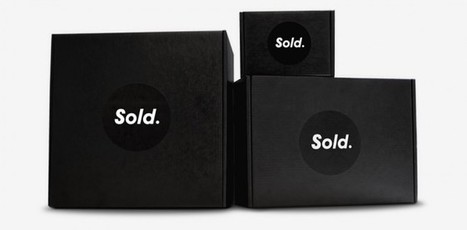 Internet startups sprout all the time promising to send you just about anything via UPS. But one new company has taken the idea a little meta: They'll ship you an empty box....
...Sold is the brainchild of three graduates of the MIT Media Lab—Matt Blackshaw, Tony DeVincenzi and David Lakatos—who figured out that boxes aren't as trivial as they seem. One-click buying has become commonplace online, Sold's founders say, but not so one-click selling. And sometimes the difference is a box.
With Sold's app, you take a picture of the thing you want to sell and write a description. The company uses a mix of algorithmic and human judgment to figure out how much you can probably get for the item and sends you the proposed price. If you accept, Sold posts your product on whatever online marketplace the company determine is best—eBay, Amazon or smaller niche sites, depending on what you're selling. When your item sells, Sold sends you a pre-labeled box to ship it in. (You can track the box while it's on its way to you.) Tape up the box, schedule a UPS pickup and that's it....