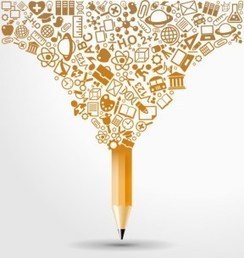 Education is a powerful content marketing strategy and brands that focus on it are wisely choosing the road less traveled. Find out how it's working effectively in these 17 examples.
I just finished reading this Richard Branson post about following your passions in life. In it, he restates this magnificent quote from Nelson Mandela: "Education is the most powerful weapon to change the world." I truly believe in this. I also believe that the brands that place a priority on educating their prospects and customers through the creation of remarkable content are wisely choosing the road less traveled.
Think about this truth: Our customers don't care about our products or services; they care about themselves. If we buy into this, then we must also accept that the majority of the information we produce for marketing purposes cannot be about ourselves. Our content must be based on fulfilling our customers' needs and interests, so that they come to build a trusted and emotional connection with our brands....