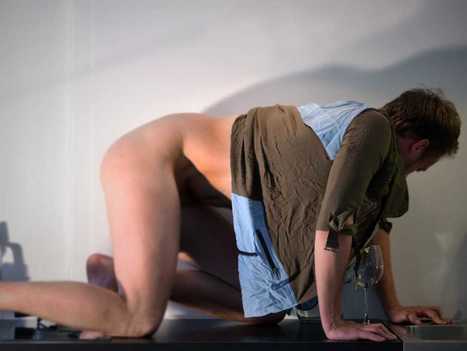 Double standard much?
Debate has heated up in Sweden regarding American Apparel's sexualization of its female models. The retailer's shock-tactic ads featuring naked women are certainly nothing new. But this week Swedish blogger Emelie Eriksson made headlines by juxtaposing male models' poses in unisex American Apparel Clothing with the R-rated images of women wearing the same shirts (often sans pants).
To show how American Apparel's double standard works, a small Swedish clothing company named byPM decided to do a photo shoot in which a man posed in the same position....